The print industry is changing to make better use of technology. This opens up new career opportunities for people who want to be part of an industry that has stood the test of time and is still going strong. Now is the perfect time for print service providers (PSPs) to review their recruitment practices and consider new strategies for the retainment of talent.
The State of the Print Industry in 2021,
Post-COVID
Most of the economy suffered due to the COVID-19 pandemic in 2020 and 2021. According to a report by the McKinsey Global Institute, many trends that began before the pandemic, including automation, e-commerce, and remote workforces, sped up in 2020. As millions of people lost their jobs or were furloughed, millions more had to adapt quickly to working from home. Many cities and states deemed the print industry "essential." This meant that their operations could continue during the pandemic, albeit with safety measures in place to try to reduce transmission of the virus among employees.
PSPs experienced reductions in personnel during the pandemic, largely because of reduced revenues. The situation is looking up, albeit very gradually. After taking a sharp dive in February and March 2020, employment in most sectors of the printing industry has increased in 2021. The numbers have not returned to pre-pandemic levels, though, and it may take some time before they do.
The print industry is among those that the McKinsey report expects will experience "transformation" as a result of the pandemic. Out of a scale of 0 to 100, with 100 representing the most physical proximity possible, the report gives "indoor production" industries like print a score of 70. This is less proximity among employees than medical care, but more than the industries that involve outdoor production. As the country hopefully nears the end of the COVID-19 pandemic, changes that could impact recruiting and retainment strategies among PSPs could include:
Increased availability of remote work opportunities;
Increased use of AI and automation in workflow processes; and
Reduced face-to-face interaction with customers in favor of e-commerce and other virtual transactions.
Printing is the second-largest manufacturing industry in the U.S., employing more than a million people and doing more than $200 billion in business annually. Still, many people see the printing industry as a relic of the past at a time when digital technologies can deliver books and the news to mobile devices in seconds. Printing consists of much more than newspapers and books, though. You can see products of the printing industry everywhere you look, from the packaging on your food to the signs you see out on the road. Digital technology will never completely replace the need for printed words, images, and designs in the real world.
How Does Recruiting Work in the Print Industry?
The printing industry has changed considerably from many or most people's idea of giant rooms full of offset printing presses. Digital printing has taken the place of offset printing for many products. Many functions can now be automated, as well. For effective recruiting in the print industry, PSPs should highlight how technologies and processes have changed in recent years, and how this presents new opportunities for creative job candidates.
Types of Print Jobs
Most PSPs divide the printing process into three broad stages:
Prepress: Preparing the materials, text, images, and designs for printing;
Press: The printing process itself; and
Post press: Putting printed materials into their final form for the customer, such as by trimming and binding.
PSPs also employ people in positions like sales, customer services, and cost estimation. Many jobs in printing involve working with highly specialized equipment. Everyone has to start somewhere, of course, and PSPs frequently provide on-the-job training. There could be opportunities for candidates who have completed an appropriate vocational or degree program in most of the roles described below.
People often begin as helpers in a PSP, working with more experienced operators. If they perform well, they can advance to more skilled positions. Advancement to a supervisory or managerial position may be possible for people who prove themselves. PSPs can help themselves recruit and retain talent by highlighting these opportunities for advancement.
Prepress jobs
Prepress includes preparing both the physical materials and the creative elements used in printing. With the rise of digital printing technologies, there is less need for physical preparation of materials, such as assembling print layouts by hand, than in years past. Most prepress work is now performed on computers.
Graphic design is a major component of prepress processes. Prepress technicians must take images, designs, and text from customers and make sure they are properly arranged and formatted for printing. Proficiency in Adobe Creative Suite or similar software is essential for these positions.
Press jobs
Operating certain types of print machines, such as output printing presses, requires highly specialized skills. The printing process might involve arranging plates on a press and placing ink and other materials before loading the paper. The press operator must monitor the machine and make adjustments as needed.
Digital printing has automated many of the functions performed by press operators, but digital machines still require skilled people to manage them. Press operators typically monitor and adjust digital printing presses through computers. Many digital presses require specific types of toner and other solutions.
Post press jobs
The post press process, also known as finishing, involves manipulating the printed materials into the form that the customer wants. This often involves trimming and folding the materials, or binding them into book or booklet form. It could also involve adding final enhancements or details to the printed materials, such as embossing. Each of these functions requires specialized equipment and skills.
Bindery workers perform a variety of jobs that turn printed materials into books, magazines, and other products. Binding a book often involves taking a printed sheet of paper that represents multiple pages of a book and folding it into a "signature." Multiple signatures are gathered in the correct order and placed into a saddle stitcher or similar machine, which binds them together. Some PSPs employ bookbinders who perform some or all of the binding by hand, but it is far more common for much of the work to be automated.
Other print-related jobs
PSPs also employ people who are not directly involved in the printing process, but whose roles are indispensable to their businesses. This includes marketing sales teams to bring in new customers, cost estimators who can help customers understand what to expect, and customer service teams to keep customers happy.
Other jobs for which PSPs might want to recruit new talent may include:
Mailing operators: This job generally involves managing mailing lists and monitoring equipment that prints address labels and stuffs and seals large numbers of envelopes.
Fulfillment operators: This job involves managing shipments of final products to customers.
What Skill Sets and/or Experience Do PSP's Look For?
Experience working in a high-quality print environment is essential for many jobs at a PSP. Certain types of training, experience, and expertise are important for different jobs.
Knowledge of Adobe Creative Suite is important not only for most prepress jobs, but also for many press jobs. Jobs in press and post press typically require experience with the particular machines used, such as digital presses, stitchers, and binders. Jobs in mailing and fulfillment may require experience with tabbers, inserters, and sorting equipment. For jobs in sales, customer service, and cost estimation, knowledge of the printing business is essential.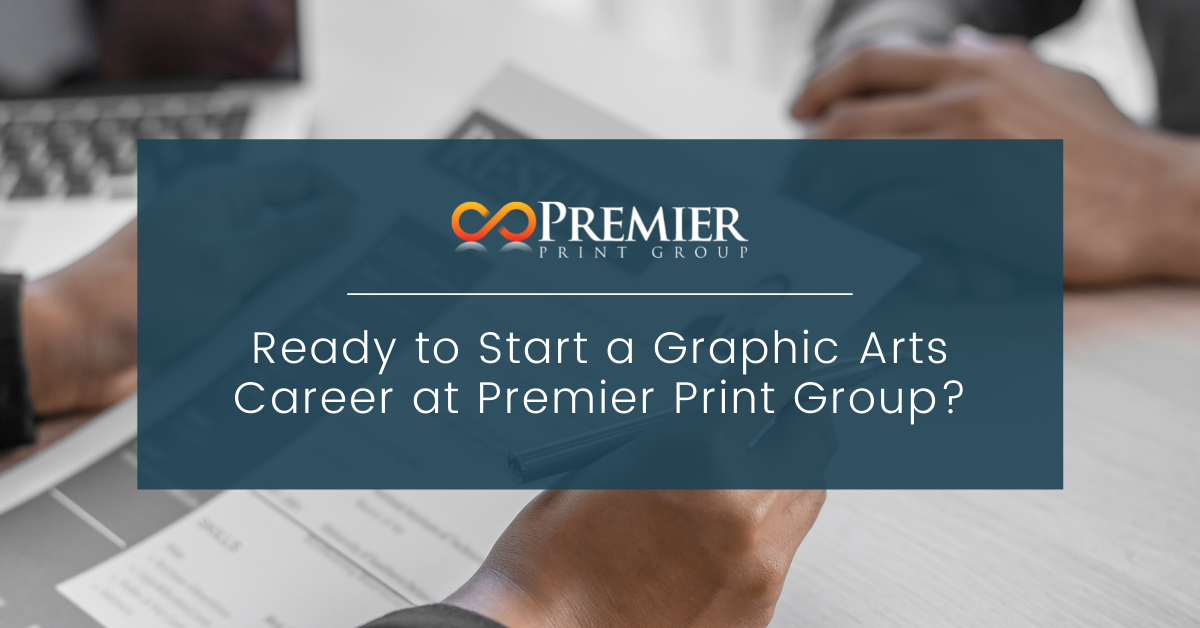 Join a leader providing commercial printing and related marketing services to national markets from our facilities in Champaign, Illinois. Become part of the Premier team and you will soon be taking pride in producing the highest quality custom printed products available.
No experience? No problem. We're ready to train eager-to-learn individuals who possess mechanical aptitude, a positive attitude, and lots of ambition.