The United States Post Service (USPS) Mail Anywhere program allows mailers to enter their mail at any Business Mail Acceptance Unit in the United States with a single permit, regardless of where the permit issuing post office is located.
Mail classes eligible for the Mail Anywhere program:
First-Class Mail – Cards, Letters, and Flats only

Standard/Marketing Mail – Letters and Flats only

Nonprofit – Letters and Flats only

Bound Printed Matter – Flats only

Periodicals – Letters and Flats only
The Mail Anywhere program does not support Every Door Direct Mail (EDDM).
In days past, mailers felt limited on where their printing and mailing service providers (MSP) could be located because of added freight charges incurred in shipping processed mail to the permit-issuing post office. This usually precluded shopping for the best service and prices in geographically remote locations.
The Mail Anywhere program has opened the door for mailers to select printers and mailing services based on best value regardless of location. This has proven to be even more advantageous to mailers on the east and west coasts because they can take advantage of MSPs located in the Midwest where overall pricing is more attractive.
Another benefit for mailers in the east or west is that mailing from the Midwest, being geographically closer to the center of the US, evens out mail delivery times.
Not all MSPs qualify for the Mail Anywhere program participation. USPS has stringent eligibility criteria based on the MSP's historical performance per their USPS Mailer Scorecard.
Premier Print Group has a sterling track record with USPS and is a well-qualified participant in the Mail Anywhere program. Under this program we process mail with a customer's existing permit and drop it at the Champaign, Illinois post office which is a Sectional Center Facility (SCF) and Business Mail Acceptance Unit (BMAU).
Program Implementation is Easy
Once we receive a mailing list and process it through our postal software we send our customer a postage estimate. The customer simply needs to be sure their account at the permit-issuing post office has sufficient funds to cover the mailing. As part of our service, Premier creates all paperwork necessary for a smooth transaction.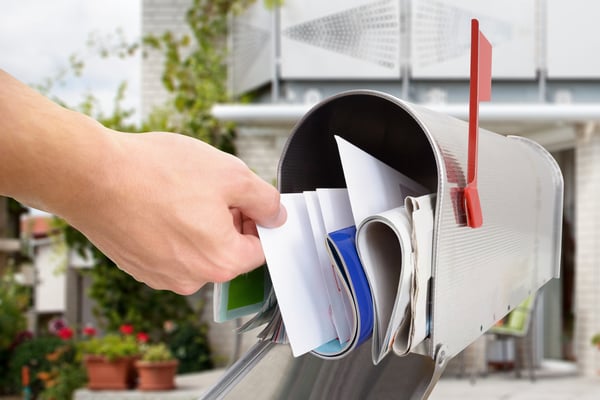 Premier Print Group Provides Mailing Solutions!
Premier is a leader in managing and processing mailings for clients of all sizes in our state-of-the-art production facility. Our mailing software is current at all times. Using best practices and quality control processes, we ensure successful mailing campaigns with optimal time to market requirements.
We address your mailing using your provided spreadsheet or comma/tab-delimited files. We validate your list and flag any errors. We also detect and delete duplicate addresses, saving postage.



We CASS (Coding Accuracy Support System) certify all mailings, which improves the accuracy of carrier route, five-digit ZIP, ZIP+4, and delivery point codes that appear on mail pieces.

We process all lists through NCOA (National Change of Address) software to reduce undeliverable-as-addressed mail by correcting input addresses prior to mailing.

An intelligent bar code is printed on all mail.
In short, we do what it takes to ensure that your piece lands in the hands of your target audience efficiently, quickly and for the best presort postage expense.
Explore Some of Our Additional Mailing Services
Inserting of content(s) into envelopes is usually done by machine. It is not uncommon, however, to have special situations, so we also offer hand inserting into envelopes and other carriers.
Match Mail is the process of inserting personalized contents into a corresponding addressed matched envelope.
In-line tabbing is available to hold folded mailers closed. Wafer seals (tabs) are automatically applied during the ink jet addressing operation. Check with us to learn what type of mail pieces the USPS requires to be tabbed.
Every Door Direct Mail (EDDM) is an economical way to reach specific neighborhoods with targeted messages. This USPS service is ideal for small businesses, restaurants, realtors, etc. Mailers and postcards can be distributed to people most likely to respond to what is being offered. USPS has an abundance of information about this service and how to get started. Check it out contact your Premier Account Executive. We'll be glad to help. Click here to read more about EDDM.
How Can We Help?
Premier Print Group is dedicated to providing superior products and service. We're always eager to become your partner for infinite solutions in commercial printing, mailing and fulfillment. Contact us and let's start a conversation.